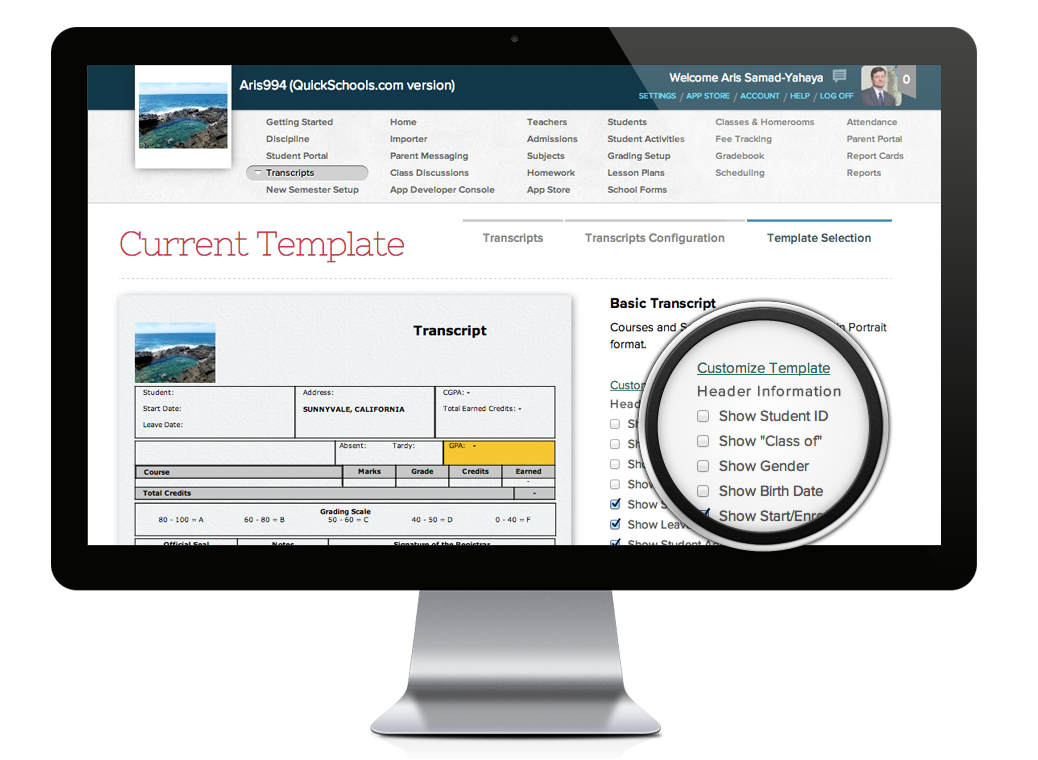 The transcripts feature enables your school to make professional and completely customizable transcripts that are truly unique to your school. Once you design your transcript template, creating transcripts for your students is truly as easy as clicking your mouse. Simply click the student name from the Transcripts table that you want to create a transcript for. QuickSchools fills in all of the required information for the school transcript using the integrated database that links all of the QuickSchool features together. It doesn't get any easier or faster than that!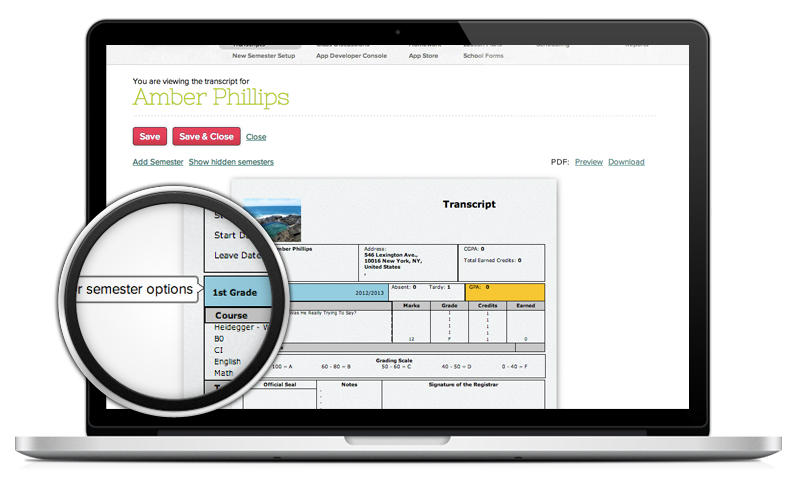 Completely Customizable Templates
Choose from preset templates, and then make the transcript your own by adding personalized school information including attendance summaries, credits earned, SAT and ACT scores, even the school logo and colors. You can even redesign a template by adding drop-down menus, text fields, and comment boxes. The possibilities are endless. Choose options to suit all grade levels from Kindergarten to graduating high school seniors preparing for their higher education.
Efficient Workflow
Because all of the information required for a transcript is already part of the interactive database, such as student information, class schedules, teachers, grades, and attendance, teachers and administrators do not have to collect and compile a mountain of paperwork. All required data is automatically placed into the transcript, including any calculations or averaging that may be required, making the QuickSchools transcript process very efficient.