School Timetable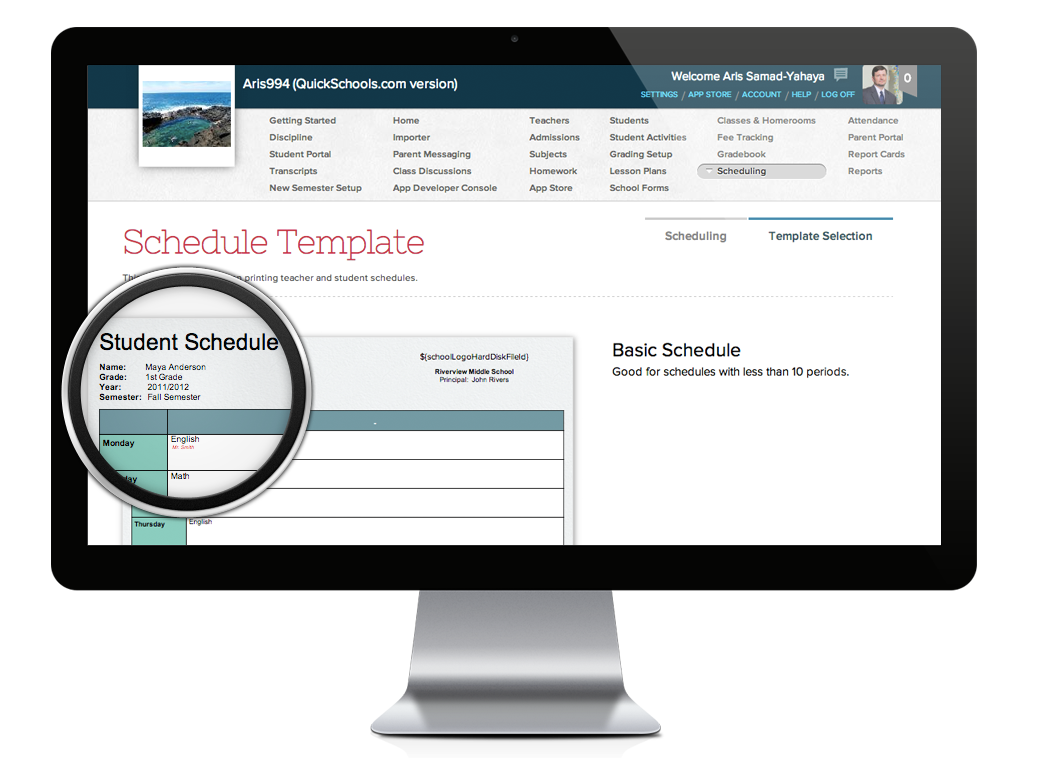 Scheduling Classes
The School Scheduling feature is a powerful tool enabling you to easily create your school's academic schedule. Use QuickSchools automatic scheduler or schedule classes manually. Class schedules can be completely customized to your school and specific to each grade level. The Scheduling and Subject modules are linked so classes only have to be entered once making scheduling and creating new classes easy and efficient.
Create multiple schedules for different events including a regular schedule, holiday schedule, summer or winter school schedules, or day camps. Switching among schedules is simple, and once they are defined, you can use them again and again. Schedules are easy to modify from semester to semester, whether it is adding new classes or removing less popular classes, with QuickSchools online school management system and it's robust school scheduling module you can get your school schedule (classroom schedules) finished and ready for the school year quickly.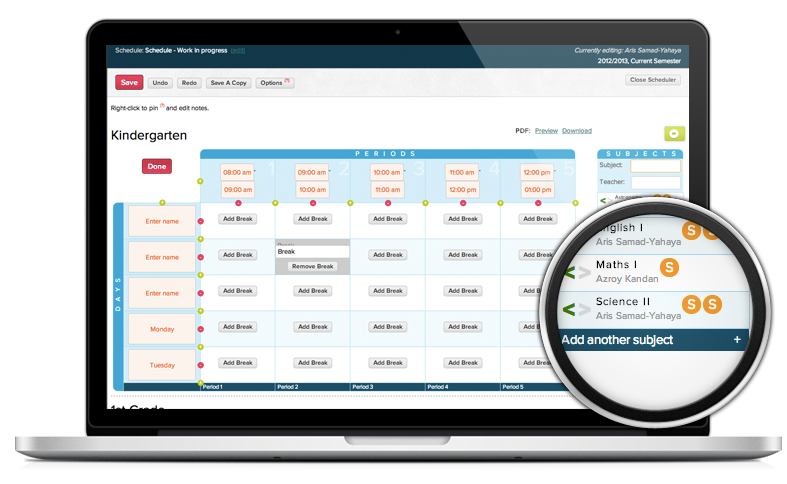 Automatic Class Scheduling
Now there is an easy and fast way to schedule classes: QuickSchools Automatic Scheduler. With a single click, QuickSchools places all of your classes into your school schedule. The Scheduler even lets you lock your important time and day sensitive classes in place. It is hassle and headache free.
Multiple School Day Structures
Many schools have multiple schedule structures in place. For example, an elementary school might have one schedule for half-day kindergarten, a short, full day schedule for grades 1-3, and a longer full day schedule for grades 4-6. QuickSchools can easily handle your multiple schedules. You can quickly define and manage these different structures using the Scheduling feature.